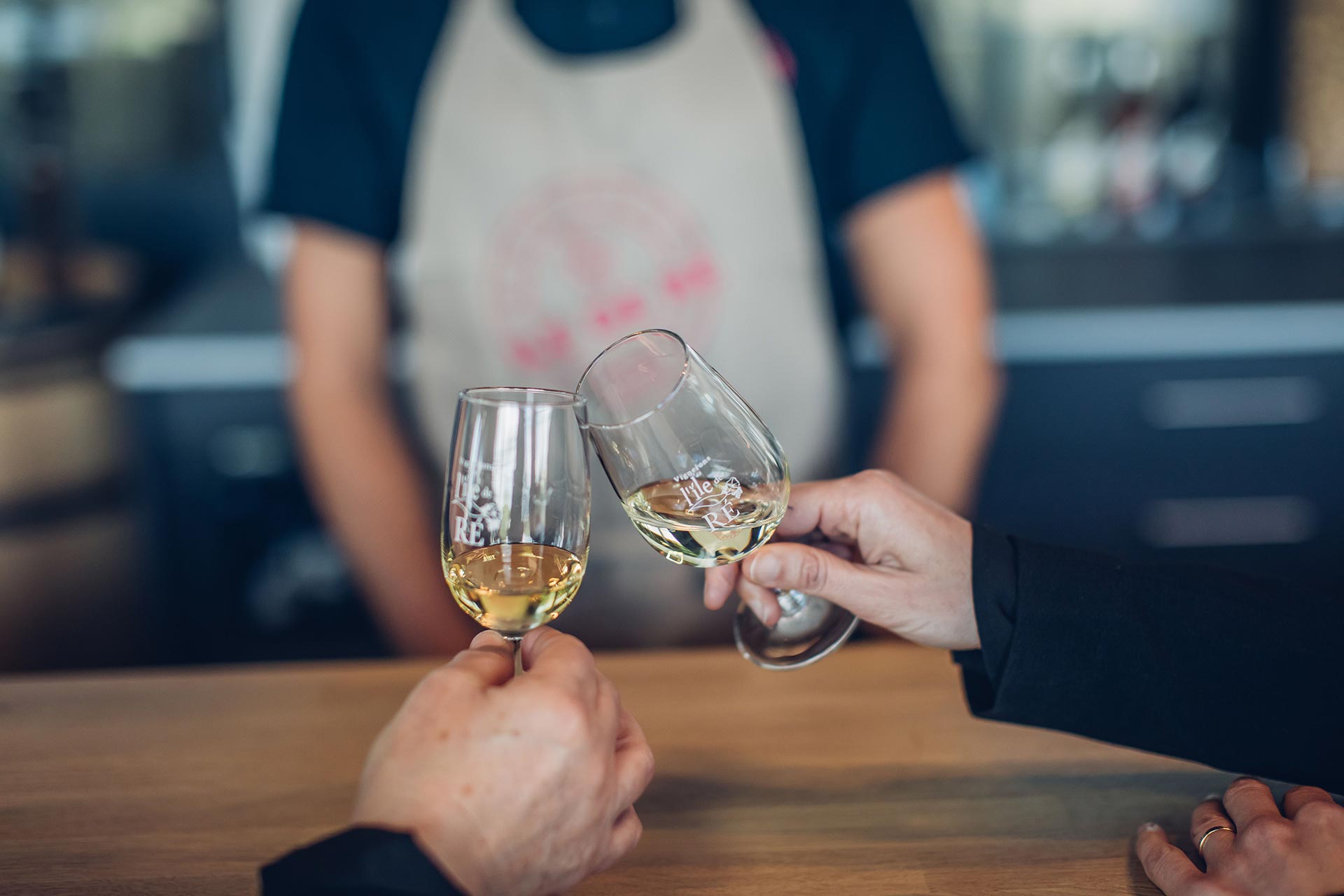 Ré Island and vines
a long shared history!
We know that, from the 13th century, grapes were cultivated and transformed into wine by the cistercian monks. Since then, vine-growing never stopped existing on the island and has even reached the record surface of 5000 hectares in 1950.
This very same year, at Christmas Eve, winegrowers decided to gather and create a cooperative winery. It will really see the light of day in 1951. This cooperative is located in Le Bois Plage-en-Ré on Ré Island, right next to a market gardening cooperative.
In 2008, the garden market cooperative (which produces the well-known Protected Denomination of Origin Ile de Ré Potatoe) and the cooperative winery decided to gather and formed Uniré, the union of the Ile de Ré cooperatives.
Throughout the years, the Vignerons de l'Ile de Ré (meaning "the Ile de Ré wine-growers") didn't stop to develop and progress by constantly trying to improve the quality of their products.