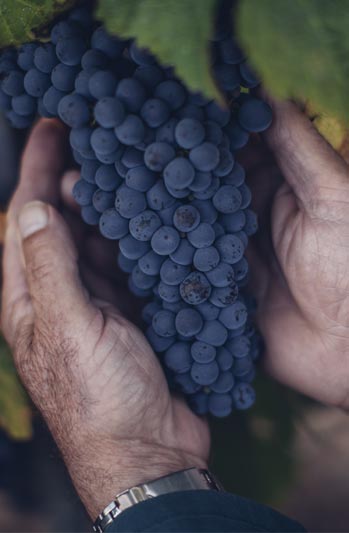 Between land & sea | Île de Ré terroir
The climate is temperate, with a high rate of sunshine
Ile de Ré stems from various sedimentary deposits. This is why the soil here is chalky and sandy. The climate is temperate, with a high rate of sunshine and a pretty low rainfall.
Wind can be strong, but it's hot and the temperatures are usually mild, mainly thanks to the Gulf Stream.
These natural factors favour the vine growing
The combination of these natural factors favours the vine growing and even gives us a more clement climate than the continental one, which will for example protect our vines from the frost. Thus we can grow grapes and then turn them into wine to obtain wines with very specific aromas and flavours
We love and cosset our wines.
We constantly try to improve their quality by perfecting our cultural and working methods.
With this goal in our mind, we have called for a terroir study from 2001 to 2005 to determine the soils composition. Thanks to this study, we have been able to map precisely the different soils of the whole vine-growing area, and thus we have adapted each grapes variety to each soil.
Indeed, some varieties will need less water than others and will this way be more appropriate for dry and drain soils. This meticulous adaptation of the varieties guarantees a better grapes ripeness and therefore a greater quality.
The variety we use

Currently, the varieties we use for our wines are Merlot, Cabernet Sauvignon, Cabernet Franc and Négrette for red wines, and Chardonnay, Sauvignon Blanc and Colombard for white wines.
To make our Cognac and Pineau des Charentes, we mostly use the variety Ugni Blanc (and a bit of Colombard)..